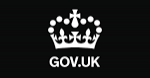 The United Kingdom has issued a travel advisory to her citizens visiting Nigeria. It mentioned 21 states in the West African country to avoid.
Through its foreign and commonwealth office, the UK said the advisory in the 21 Nigerian states followed issues of insecurity including Boko Haram in the north east, armed banditry in the north west and militancy in the south south.
It also relied on an earlier report of Lassa fever occurrences in some states as well as its earlier warning that Nigeria is prone to Zika virus.
The UK listed the Nigerian states as:
- Borno state
- Yobe state
- Adamawa state
- Gombe state
- riverine areas of Delta, Bayelsa, Rivers, Akwa Ibom and Cross River states
- within 20km of the border with Niger in Zamfara state
The FCO advise against all but essential travel to:
- Bauchi state
- Zamfara state
- Kano state
- Kaduna state
- Jigawa state
- Katsina state
- Kogi state
- within 20km of the border with Niger in Sokoto and Kebbi states
- non-riverine areas of Delta, Bayelsa and Rivers state
- Abia state
"Terrorists are very likely to try to carry out attacks in Nigeria. Most attacks occur in the north east, particularly in Borno (including central Maiduguri and along access routes connecting the city to other major towns and along the Niger border, including in Damasak), Yobe, including the eastern LGAs bordering Borno state both north and south of the Damaturu road), and Adamawa states," the UK said.
It added that there has also been significant attacks in Gombe, Kano, Kaduna, Jos and Bauchi states and in the federal capital, Abuja, while stressing that the attacks across eastern Yobe and Borno state is high.
"Besides Abuja, other major towns and cities remain particularly at risk, including Kano and Kaduna.
"There's a high threat of kidnap throughout Nigeria. Kidnaps can be motivated by criminality or terrorism, and could be carried out for financial or political gain," it emphasized mentioning the Niger Delta region and Kogi state as examples.
It warned those embarking on trips to the affected areas or working there to ensure they demand for adequate security.
"UK health authorities have classified Nigeria as having a risk of Zika virus transmission," it warned.
---
Memo Naija respects every copyright policies. If you feel the article you are reading or the music or video on this blog infringe on your privacy, kindly shoot us an email at [email protected] with the proof that it is yours and we shall take it down immediately.
---
Never Miss An Update!
---