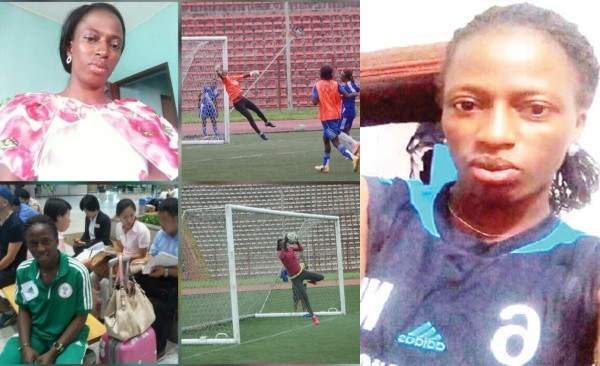 Sharing how she was left with no choice than to quit football over the ailment, Bidemi who spoke to Punch said she was asked to undergo surgery, chemotherapy and radiation and needs N5m for treatment in Nigeria.
"It was in 2017 that I was diagnosed with breast cancer. The incident made me stop playing. I was still with Rivers Angels when this happened. Since then, I have been doing all the necessary things the doctor asked me to do. I came out of it but I don't know what happened again. Recently, I was feeling so bad and unhealthy. I was feeling severe pains all over my body. I went to my doctor to complain and he said I should go for a test.
"The result came out 90 per cent tumour cells, which means the type of breast cancer I have is aggressive and needs urgent attention. Since then, I started undergoing a target therapy.
"The doctor told me I need drugs and each costs about N470,000 per dose. I am expected to take 10. I already did the operation since 2017 but don't have such money (for the drugs) now.
"So far, Falcons (players) have helped; they have contributed something for me and I appreciate that but the money isn't complete yet. I am soliciting to Nigerians to help me, save my life, so that I will be able to foot my medical bills.
"To survive this difficult period, I will need at least N5m for the whole drugs as I will be taking them every two weeks. I do not wish to come publicly to solicit for funds, but I have no other choice. I really need help."
---
Memo Naija respects every copyright policies. If you feel the article you are reading or the music or video on this blog infringe on your privacy, kindly shoot us an email at [email protected] with the proof that it is yours and we shall take it down immediately.
---
Never Miss An Update!
---