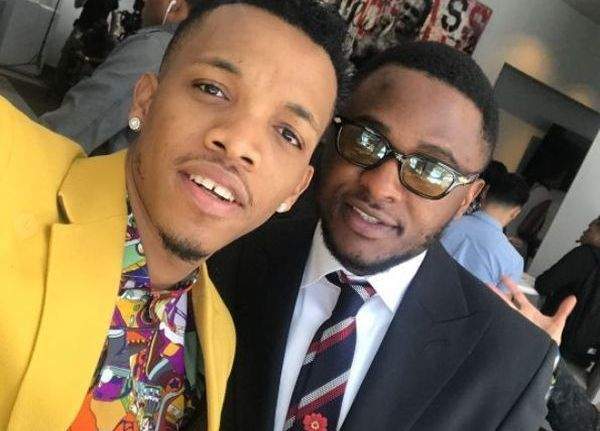 In an appreciation post on his Instagram, Ubi Franklin wrote,
'5 years ago I was asked why I was signing you.
Because they saw you as rude and arrogant, my reply then was Talent and self confidence most times comes out as rude and I believe the results show today that I wasn't wrong'.
Most of the issues I had from that day with the former was because I took that decision to sign this great talent.
One of the successful growth of Made Men Music is as a direct result of your outstanding talents, Your dedication and commitment to the label is priceless. Congratulations Tekno! This is a significant year for you as you celebrate an important part of your career. And as you reach this milestone with MadeMen Records, it is with great pride that I say I appreciate your outstanding exemplary character.
This message reflects my appreciation for your dedicated years of service and is a symbol of your personal and professional commitment and loyalty to the label. Outstanding talents like you are and always will be my greatest asset. I always believed in you. Please know that you are an important member of the Made Men Music Group for life and your abilities and contributions is an important part of our continued success.
Thank you Tekno for all that you do and please accept my good wishes on your new career journey.
It's a Family Thing
Congratulations CARTEL MUSIC
---
Memo Naija respects every copyright policies. If you feel the article you are reading or the music or video on this blog infringe on your privacy, kindly shoot us an email at [email protected] with the proof that it is yours and we shall take it down immediately.
---
Never Miss An Update!
---