Gifty said this while reacting to the various strikes issued to the current set of housemates in the house.
The reality TV star frowned at the fact that Seyi who had previously 'cursed' Thelma on the show faced no penalty for his action when the previous edition saw Kbrule and Khloe earn a disqualification for the same action.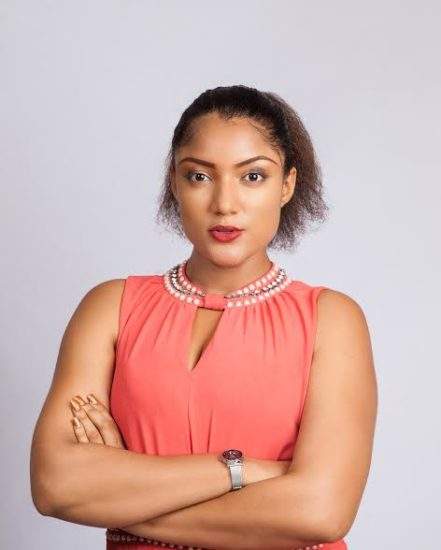 She wrote ;
I feel this is cheating and unfair.
One of Biggie's rules is NO CURSING (strike).
Exactly what happened to Kbrule and Khloe, they were disqualified because of that.
But in the case of Seyi, he cursed Thelma and Ike but was never given a strike or a warning.
Imagine Buhari's son or Davido going for BBN.
That is why i talk say BBN na all about connection and who get people to put you in the game.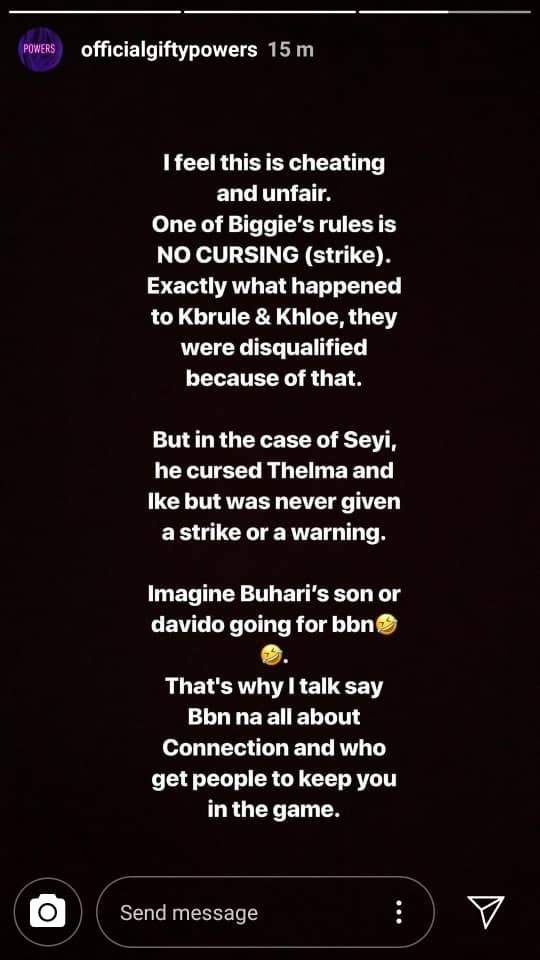 ---
Memo Naija respects every copyright policies. If you feel the article you are reading or the music or video on this blog infringe on your privacy, kindly shoot us an email at [email protected] with the proof that it is yours and we shall take it down immediately.
---
Never Miss An Update!
---