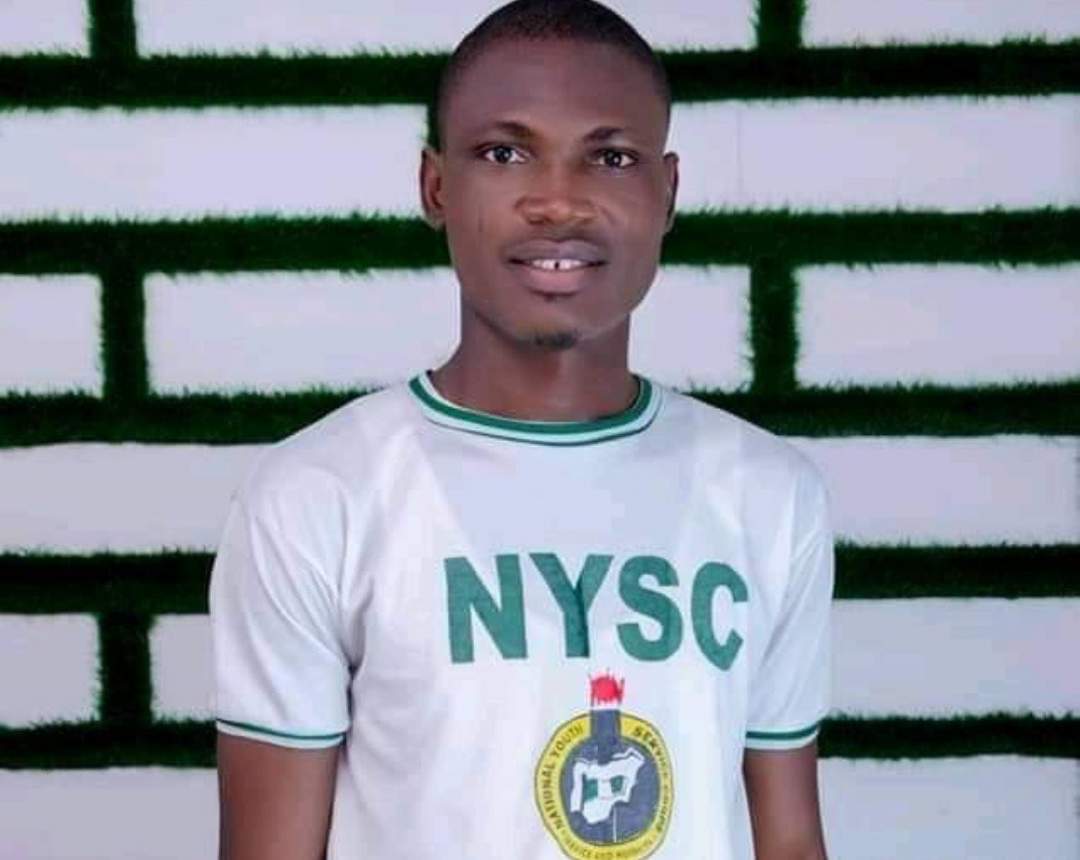 Simon who reportedly took JAMB six times before gaining admission for his first degree, served as a graduate assistant at Godfrey Okoye University in Enugu State before his death.
A friend of the deceased, Ameh Godwin confirmed the sad incident in a tribute he shared on Facebook.
He wrote,
Ogbee! This sounds unbelievable and heartbreaking. You made us proud by graduating with first class after writing UTME (JAMB) six times, today, you have been snatched by the cold hands of death in a mysterious way.
How do I explain this to those who celebrated your academic feat with me Just three weeks after your NYSC, you went the way of all mortals.
We spoke few days ago and you promised you were going to be fine. What happened? Is this the 'fine' you assured me?
This is sad. Simon Godwin Idoko, please tell my brother, Prince Ameh Jerry, that; this is what the world has been reduced to.
Tell him the fences he left behind have fallen and strangers now pull down our beards.
Tell him we now swim in tears and pains. Tell him our arms have broken and termites have destroyed our homes. What a wicked world.
Ogbe, goodnight.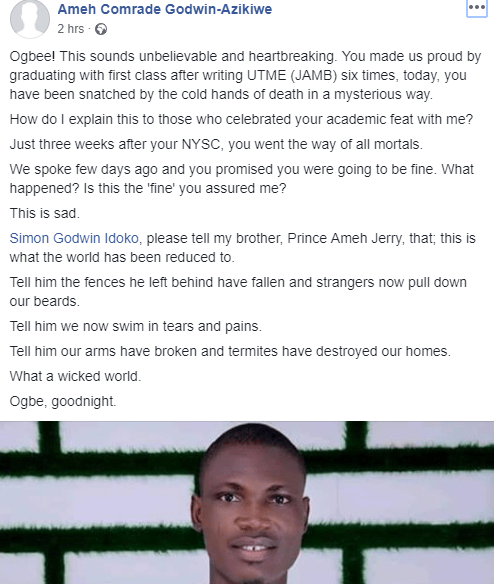 ---
Memo Naija respects every copyright policies. If you feel the article you are reading or the music or video on this blog infringe on your privacy, kindly shoot us an email at [email protected] with the proof that it is yours and we shall take it down immediately.
---
Never Miss An Update!
---