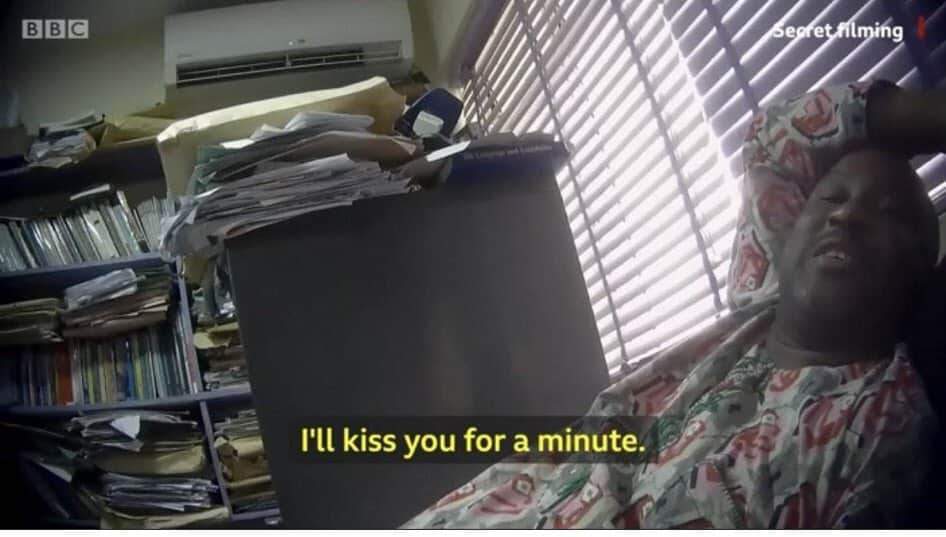 BBC Africa Eye, on Monday, released a documentary which was targeted at lecturers in some West African universities harassing their students for sex in exchange for marks.
BBC Africa Eye achieved this by sending undercover journalists to camouflage as students inside the University of Lagos and the University of Ghana.
It was revealed that female reporters were sexually harassed, propositioned and put under pressure by senior lecturers at the institutions.
However, the female reporters wore secret cameras as observed in the 13-minutes documentary released.
A UNILAG senior lecturer, Faculty of Arts, who doubles as the head pastor of a Foursquare Gospel Church in Lagos, Dr. Boniface Igbeneghu, was exposed as one of the culprits.
The undercover journalist camouflaged as a 17-year-old student who was seeking admission at the University of Lagos. The "student" endured a couple of sexual harassment from the Dr. Igbeneghu.
Igbeneghu, who invited the teenager over to his office for a number of tutorials, subsequently began to have inappropriate conversations with her.
On their first meeting, he commented on her appearance.
In the 13-minutes secret documentary, the lecturer disclosed how his colleagues tossed and passed around UNILAG female students for sex.
He also mentioned how his colleagues patronised UNILAG Staff club 'Cold room' to commit series of atrocities on female students.
"Do you know that you are a very beautiful girl," he asked her. "Do you know that I am a pastor and I'm in my fifties. What will shock you is that even at my age now, if I want a girl of your age - a 17-year-old, all I need is to sweet tongue her and put some money in her hand and I'll get her," Igbeneghu said to her on camera.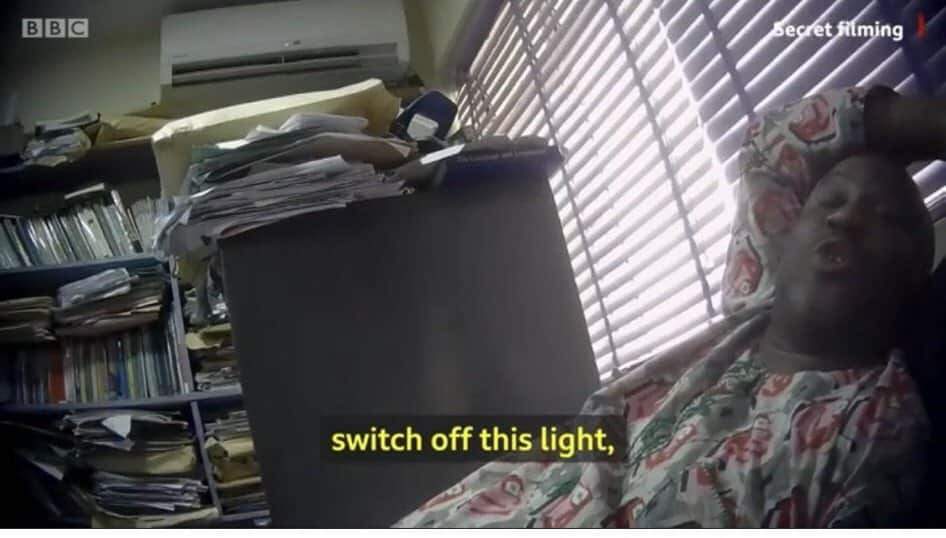 See video below;
---
Memo Naija respects every copyright policies. If you feel the article you are reading or the music or video on this blog infringe on your privacy, kindly shoot us an email at [email protected] with the proof that it is yours and we shall take it down immediately.
---
Never Miss An Update!
---